Deewana group musical journey from udaipur is one of the contestant group on x factor india(sony tv). They will have done all dedicating their life to singing and music and struggled hard all their lives in having done innumerable local shows after now he got a chance to successfully establish himself in the big dream city of mumbai.
The group was selected in the auditions held at indore, where they had performed on the famous sufi song "piya haji ali", later the group was shortlisted in the boot camp held in mumbai and then first became in  the top  12 contestant at goa camp on after that finally qualified in top 4 in x factor india. Through this way he fulfilled his successfully dreams.
Deewana with more than 1200 successful live shows in india and abroad, remains popular with the public.
I was in Delhi performing in a show when I got a call from my friend asking me to go for X Factor auditions in Indore.My friend Ashok Gandharv (a member of Deewana Group) inspired me to try my luck. We both then participated in auditions and were rejected. Suddenly an idea rose in my mind to form a group as it was for the first time that group participation was invited. Then we started looking for singers who could be part of our group. We got 4 members from MP and that was the birth of "DEEWANA GROUP".
I was just mad about singing. I never missed a single opportunity that had come to my doorsteps. Sometimes for money and sometimes for nothing but I never left my passion for music. Whom do you call as the creator of todays' Shahnwaz Khan? With all my gratitude, I would love to give this credit along with my family to my two teachers, Ma'am Vinay Bhatnagar and Late. Wahid Khan Sahib. Together they all nourished my talent and made me what I am today.
Music is my soul. Just like fragrance compliments a flower, energy compliments the sun, music compliments me. I cannot think of a single day without music. Singing is my passion and music is my life.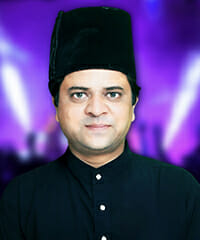 Shahnawaz Khan
VOCALIST
Greatest respected artist. Is the head of team Deewana Group and lead the team. Shahnawaz talent and passionble singer which that melts hearts.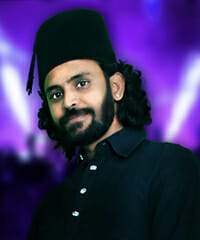 Ashok
VOCALIST
Ashok is a "simple plain artist" of Deewana. Being a versatile singer, Ashoka several styles of music and ability to perform well.
Asif
VOCALIST
Asif is really is an vocalist artist. Is inspirational to a young singer or person.
Ehsaan
VOCALIST
Ehsaan a rock and roll singer.
Deewana Group– Top Live Music Band, Artist, Performer for Sangeet, Wedding Reception, Corporate and Private Shows, Bollywood Musical Events.